If you are interested in fishing, the River Glen and Counter Drain bisect the farm and are within easy walking distance. We also have a private pond 20 metres from the pitches.
Windmill Farm Fishing Pond provides private fishing for touring caravan residents. The pond is 100 yards from the site, over 1300 sq m (1/3 acre) in size and 2.5m deep with 8 wooden fishing jetties available.
The pond is well stocked and contains Carp (ranging from 0.5lb to 12lb), Roach, Rudd,bream and the occasional Perch.
To maintain the water and fish quality the management prohibit the use of barbed hooks, keep nets and fermentable ground baits.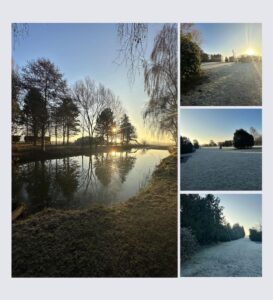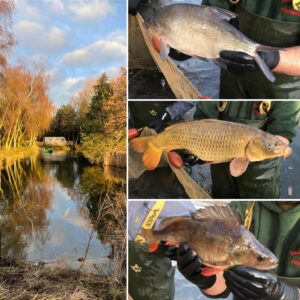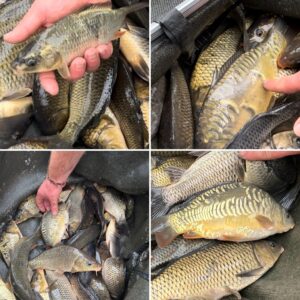 Fishing is now FREE!
With sheltered, private fishing within 1 minute of the site!